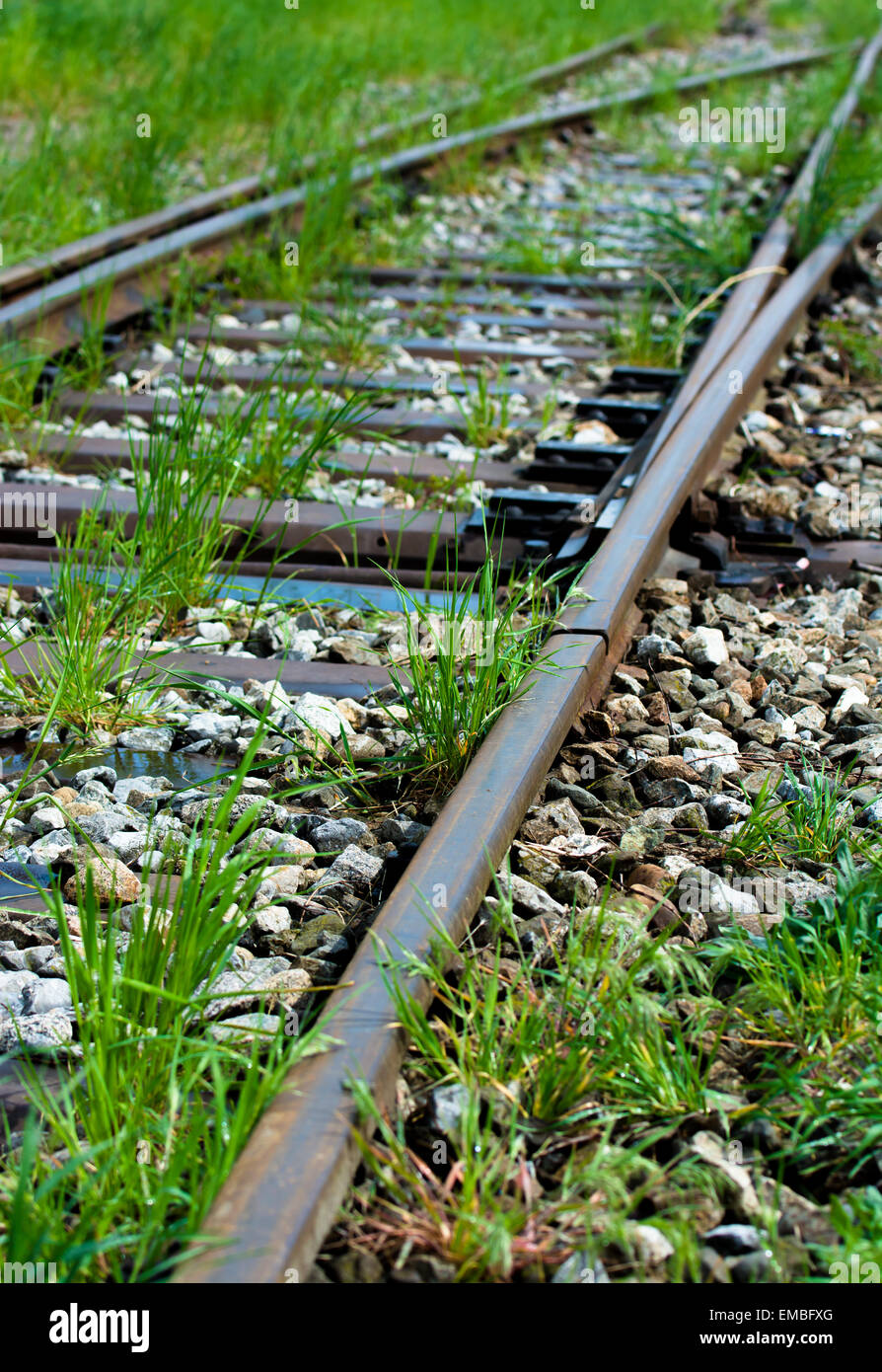 GENESEE AND WYOMING bought,
PROVIDENCE AND WORCESTER stock…
At crossings I see
New grass frequently,
Where once I saw only rock!
–
Sadly I watch the downgrade,
Of physical plant improvements made…
It is a let down
Seeing grass newly grown,
Like this buyout wasn't the best trade?-
–
Less-used spurs look like this too,
A shock for this railfan true-blue…
Grass along the ties–
Most think it small-sized,
But what else will  they not do?
–
An opinion of the author–above image is an example of–not the real grassy track referred to–which is at the Hartford Street  crossing in North Uxbridge, Massachusetts.